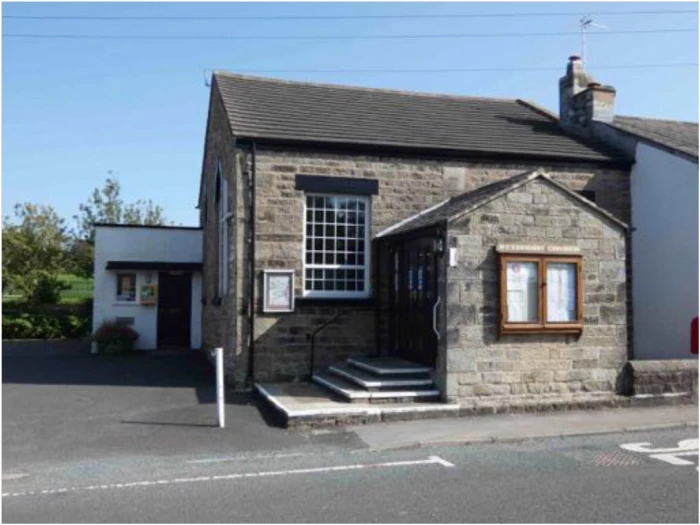 Hollins Lane Methodist Church, in Forton, was built in 1822 to provide shelter from the elements for the ragged children of the Lane when Mr George Fishwick, a mill owner, rode over from Scorton on Sundays to teach them.
We are still here and will celebrate the Church's Bicentenary next year, 2022, with special events.
We are a very welcoming chapel and are anxious to reach newcomers who are buying houses in the Parish. With this in mind, we have signed up for Through the Roof, the Christian charity which, via an online map, enables people with disabilities to find a place of worship. (Contact: Margaret Mansfield, 01524 791338)
We have many facilities which enable people to come and to worship in comfort and safety.
Sadly, our weekday activities are currently suspended, but the Post Office continues to be open Monday to Friday, 9am-1pm in the Church hall, and on Fridays, 10am-12noon, there is a Fairtrade stall there too.
Morning Worship is every Sunday at 10.30am. We use the hymn book Singing the Faith, and at present use the digital projector.
Minister: Rev Steve Charman 01524 33327